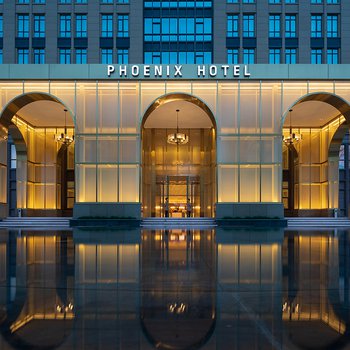 The Phoenix Hotel is a great choice for guests looking for accommodation in Zhengzhou, having been recently opened in 2019.
Boasting a convenient location, the hotel is just 7km from Nanyangzhai Railway Station and 53km from Zhengzhou Xinzheng International Airport. In addition, Maozhuang Metro Station is just a short walk away. This hotel is located near many of Zhengzhou's attractions including Emperor Guan Temple, Xiankelaifang Library and Henan Muye Jingji Xueyuan-Wenhua Huodong Center.
When guests have some time on their hands they can make use of the onsite facilities. For guests' convenience, airport pickup can be arranged. This Zhengzhou hotel provides parking on site.
When it comes to Zhengzhou hotels, the Phoenix Hotel is highly regarded for its excellent facilities. This hotel is particularly popular with those traveling on business.